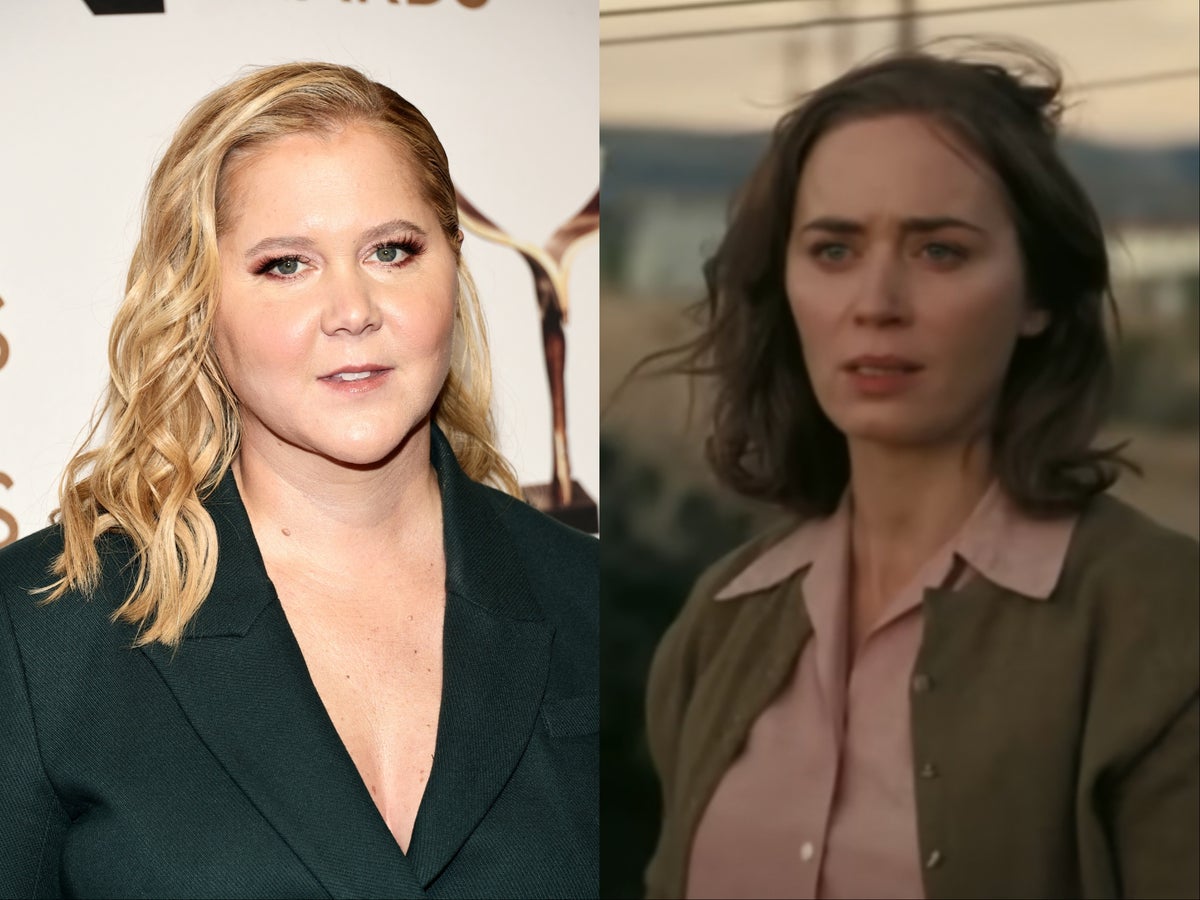 Amy Schumer has joked that she should've played Emily Blunt's role in Christopher Nolan's Oppenheimer.
Blunt was cast as Kitty, the wife of nuclear scientist J Robert Oppenheimer (Cillian Murphy) in the film.
In an Instagram post on Monday (24 July), Schumer wrote that she "enjoyed [watching] Barbie and Oppenheimer but I think I should have played Emily Blunt's role".
"Do better Hollywood," the 42-year-old comedian wrote, alongside a photo of herself wearing sunglasses and a large sun hat.
Many people commented on Schumer's post by carrying on the joke.
"They are translucent haters for not giving you Emily's role!" one person wrote.
Another added: "I think you were better suited for Margot Robbie's role [in Barbie]."
Someone else remarked: "They should have let Margot Robbie morph into you."
Last month, Schumer opened up about her reasons for exiting the Barbie movie after originally being cast to play the doll.
The Trainwreck star was considered for the film when it was first announced in 2016 but ultimately departed from the project in 2017. Director Greta Gerwig and writer Noah Baumbach (who co-wrote the final film with Gerwig) were not involved with the project at this point.
During an appearance on the Bravo chat show Watch What Happens Live with Andy Cohen, Schumer shared more insight into her leaving the project.
Asked by Andy Cohen about her exit, Schumer joked that she was told she was "too thin" for the role, before adding: "I can't wait to see the movie. I think it looks awesome.
"I think we said it was scheduling conflicts. That's what we said. But it really was just like, creative differences. But there's a new team behind it and it looks like it's very feminist and cool, so I will be seeing this movie."
In response, Cohen asked: "Was it that it didn't seem feminist and cool when you were involved in it?"
"Yeah," Schumer replied.
Barbie and Oppenheimer were released in cinemas on 21 July.
Both films have exceeded box office expectations, with Barbie earning $182m from 69 international territories, as part of a record-breaking $337m global weekend.
Oppenheimer on the other hand made $93.7m from 78 international territories. The film surpassed Barbie in India, for a $174.2m global total over the opening weekend.