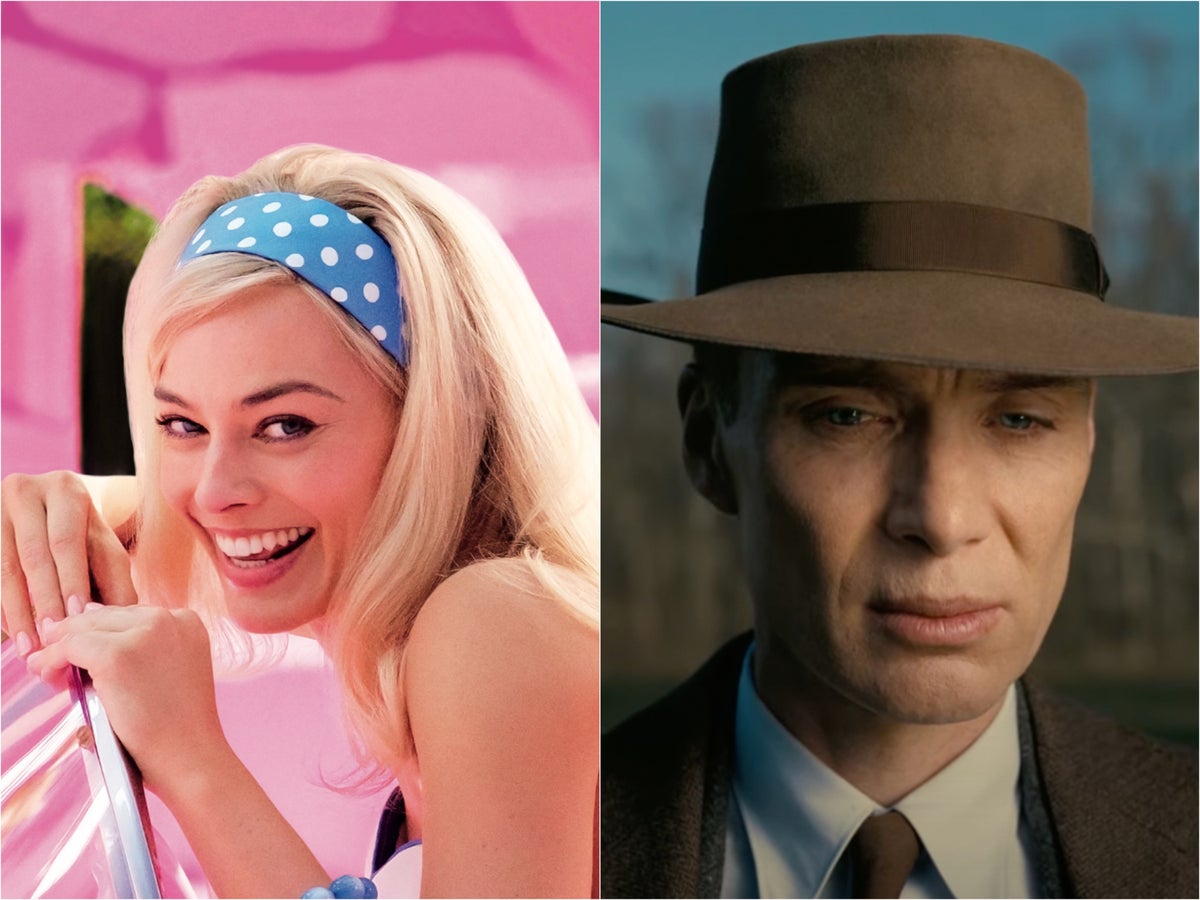 Barbie cast turn London Eye pink to celebrate film premiere
Hollywood feels more like the centre of the universe than ever this week as the arrival of the two biggest films of the year coincides with a historic actors' strike.
Anticipation for Greta Gerwig's Barbie and Christopher Nolan's Oppenheimer has reached a fever pitch ahead of their release in unison on 21 July.
Axios has reported this week that movie theatres in Texas, Washington DC and Atlanta have already sold out of tickets for the Margot Robbie-led feature about the famous toy doll.
Meanwhile, Oppenheimer star Matt Damon got personal about his decision to join the movie, which came after he promised his wife he'd take an acting break in couples' therapy.
Oppenheimer's London premiere was cut short, however, as the cast left early in preparation for the SAG-AFTRA strike order, which was initiated hours after the event.
The actors' union joined the Writers Guild of America, which has been on strike since early May, over demands for increases in base pay and residuals in the streaming TV era, plus assurances that their work will not be replaced by AI.