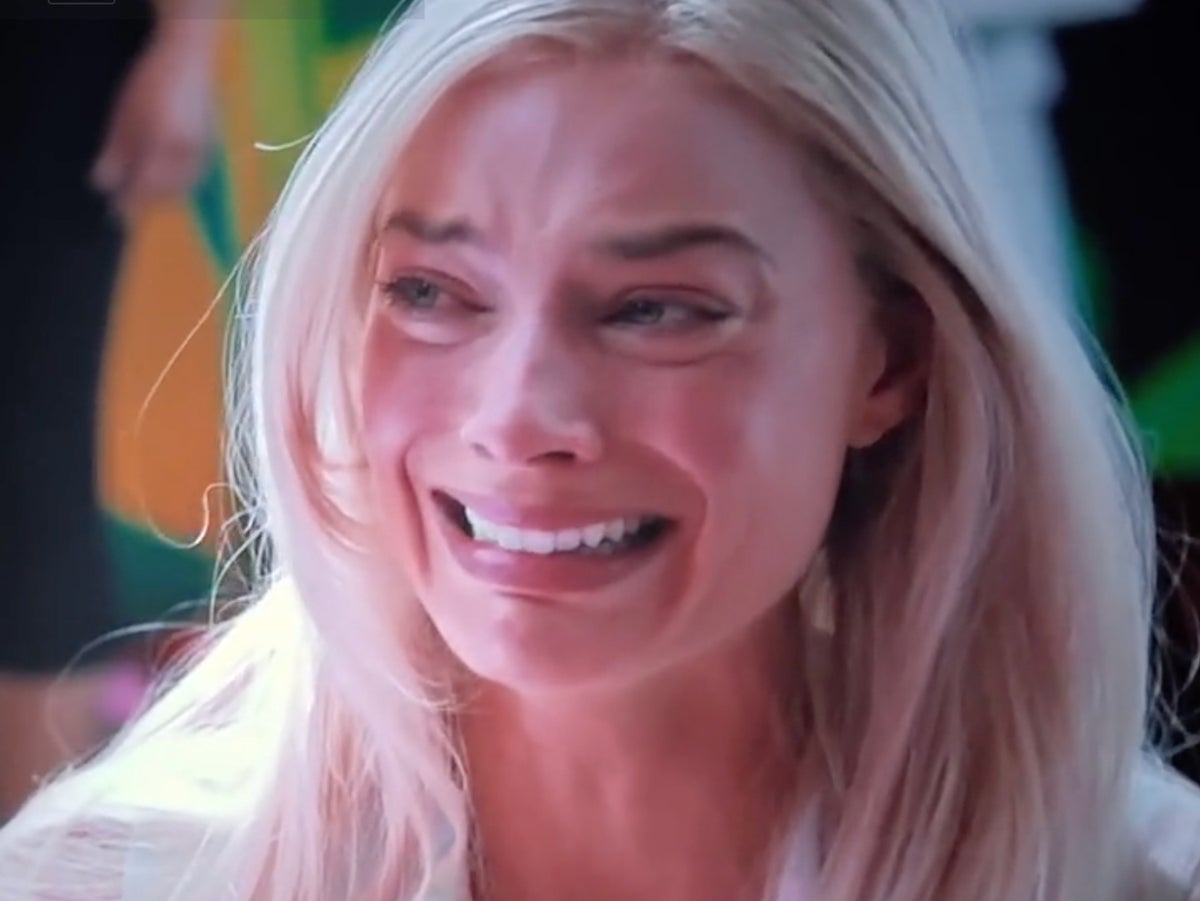 Barbie fans are complaining about a line that's being branded the "worst" in the film.
The blockbuster, which is set to make $1bn at the global box office this week, was released earlier this month to acclaim from critics and audiences. The Independent gave the film five stars, calling it "a near-miraculous achievement".
Director Greta Gerwig co-wrote the film with her husband, director Noah Baumbach, with producer Margot Robbie and Ryan Gosling playing the lead roles.
The film has many laugh-out-loud moments, many of which involve Gosling's performance as Ken, but one joke involving Barbie left a bad taste in the mouths of many audience members.
It arrives when Barbie is having an existential crisis upon her return to Barbieland, where she discovers it's been taken over by the Kens.
While at the house of "weird" Barbie (Kate McKinnon), she emotionally tells human charcater Gloria (America Ferrera): "I'm not pretty anymore. I'm not 'stereotypical Barbie' pretty."
Here, the narrator (Helen Mirren) can be heard saying: "Note to the filmmakers: Margot Robbie is the wrong person to cast if you want to make this point."
It seems this joke failed to impress many, who otherwise enjoyed the film, but are expressing their frustrations with the quip on social media. They're making their views known following a response to a post by @PopBase, asking: "What was your favourite part of #Barbie?", in which one fan namechecked this narration highlighting Robbie's looks.
"I actually hated that and it made the scene less impactful to me," one person wrote in disagreement, with another adding: "Literally THE worst moment in the film. horrifically unfunny and pathetically self-apologetic. self-awareness doesn't make the choice any better."
An additional viewer waded in: "This was the only part of the movie I would have changed actually. Just because someone is gorgeous doesn't mean they can't FEEL unpretty."
However, some argued that the scene was effective as Mirren's narration was the precise thought that came into their head just before the line was spoken.
"It was literally perfect because that's EXACTLY what I was telling myself," one person replied, calling it "genius".
Barbie is in cinemas now.