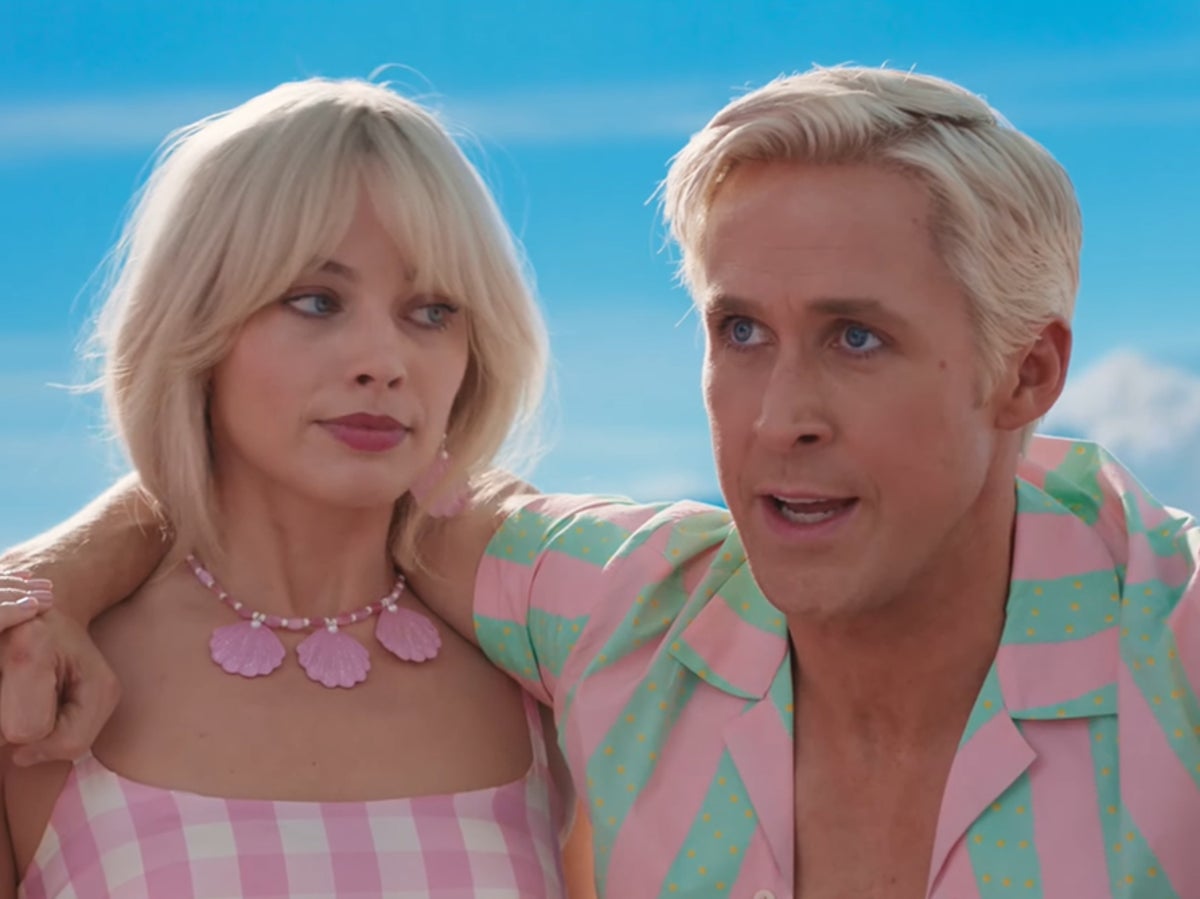 A new teaser trailer for the live-action Barbie film has been released, giving fans a first look at the film's characters in action.
Directed by Greta Gerwig (Lady Bird; Little Women), the film stars Margot Robbie as the iconic children's doll, and Ryan Gosling as her paramour Ken.
The supporting cast includes Simu Liu, Will Ferrell, Ncuti Gatwa, Michael Cera, Issa Rae, Rhea Perlman and Kate McKinnon, some of whom appear to be playing other iterations of Barbie and Ken.
A first teaser for the film was released last year. However, the clip – a parody of Stanley Kubrick's 2001: A Space Odyssey – did not reveal anything about the film's plot.
On Tuesday (4 April), a second teaser was released online, and features many of the film's primary cast members.
Viewers praised the trailer, with many noting that the plot was still being kept largely under wraps, and predicting that a major plot twist is on the cards.
"The fact that they've shown very little plot makes me feel like there's a very big twist that's gonna rock our world," one person wrote.
"I love how they gave nothing away about the plot, I'm assuming they end up in the real world, somewhere in LA," someone else speculated. "The casting for this movie looks perfect and I can't wait to watch it in theaters."
Substantiating this idea is the fact that promotional posters for the film, also released on Tuesday, revealed that America Ferrera, Ariana Greenblatt, Helen Mirren, Ferrell, Connor Swindells, and Jamie Demetriou will be playing "humans".
Others fans meanwhile, lavished praise on the trailer and production design.
"I never thought the day would come where a trailer for a Barbie movie would be a cinematic masterpiece," one person wrote.
"I love it, this movie is going to be bonkers," someone else claimed.
Barbie is set to be released in cinemas on 21 July.