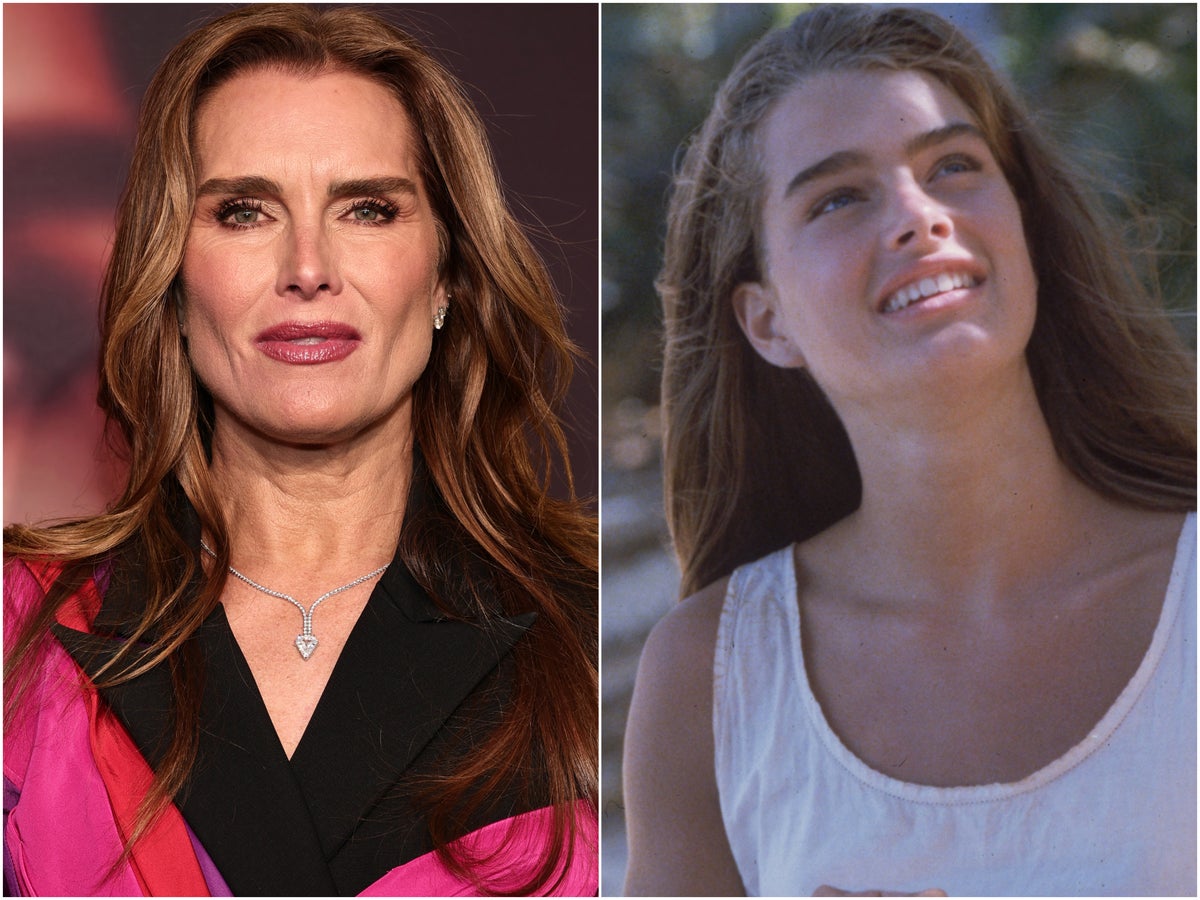 Brooke Shields revealed that The Blue Lagoon director Randal Kleiser has tried to contact her after the release of her new Hulu documentary Pretty Baby.
In the documentary, the actor and supermodel accused Kleiser of wanting "to sell my sexual awakening."
Shields starred in the 1980 film alongside Christopher Atkins. Aged 14 and 18 at the time of filming, respectively, Shields and Atkins played cousins who were stranded on a deserted island.
As the characters matured into adulthood, they fell in love and had a child together.
Appearing on The Drew Barrymore Show on Tuesday (11 April), Shields was asked whether any of the male directors she mentions in the documentary have reached out to her.
"I saw [Kleiser's] name on my phone, and I was like, 'Oh, what do I do?' and I let it go to voicemail," Shields said. "Because I was like, 'I want to see what the tone is.' He wants to chat. I don't know about what, but I don't feel like bringing any of it back up again."
Shields added: "It's not about that. It was about these males needing me to be in a certain category to serve their story, and it never was about me, it was not protective of me. It was fun and loving at times, but I was just there. I was a pawn, I was a piece, I was a commodity."
The Independent has reached out to Kleiser for comment.
In Pretty Baby, Shields accuses Kleiser (also known for directing Grease) and other directors of exploiting her at a young age – she played a prostitute in Louis Malle's 1978 film Pretty Baby aged 11.
The documentary quotes Kleiser telling a newspaper: "It's real, she's going from a child to a woman during the filming."
"They wanted to make it a reality show," Shields said of the making of The Blue Lagoon. "They wanted to sell my actual sexual awakening."
She continued: "The irony was, I wasn't in touch with any of my own sexuality."
Shields previously claimed that the film's producers encouraged her and Atkins to form a real-life, romantic relationship for the sake of the film, however, both of them felt uncomfortable with their age difference.
Pretty Baby: Brooke Shields is out now on Disney Plus.