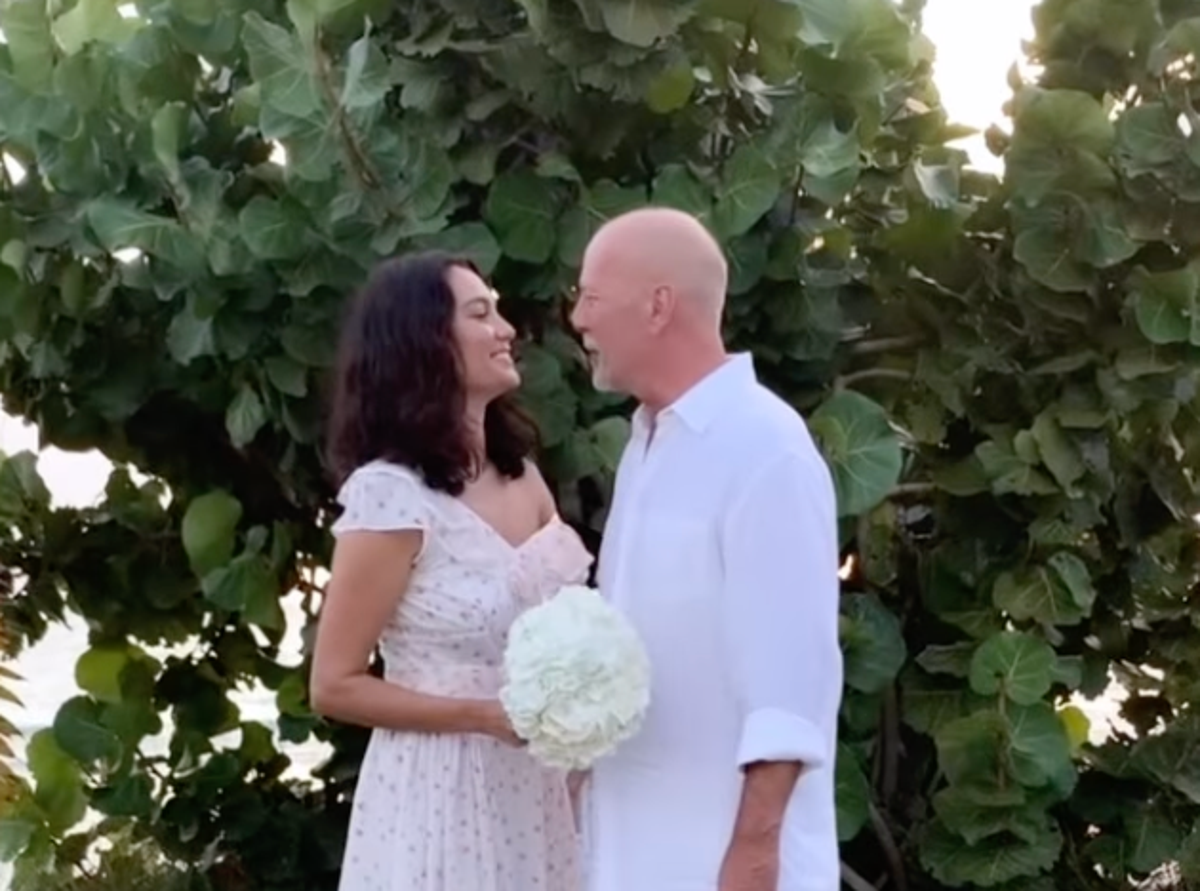 Bruce Willis's wife Emma Heming Willis has revealed that the couple renewed their vows on their 10th wedding anniversary.
The Armageddon star's wife posted a video of the ceremony surrounded by friends and family in a new Instagram post.
"On our 10th wedding anniversary we decided to renew our vows in the same place we said 'I do' back in 2009," she wrote in the caption.
"I'm so happy we did. Seize every opportunity to unite and celebrate with family and friends. Those are the moments and beautiful pockets of memories that you get to hold on to for a lifetime.
"And we get to keep those memories safe and alive for the ones that might not be able to."
In February this year, Willis's family announced that his previous diagnosis of the cognitive condition aphasia has developed into frontotemporal dementia.
In an update shared online, the Willis family said: "We now have a more specific diagnosis: frontotemporal dementia (known as FTD).
"Unfortunately, challenges with communication are just one symptom of the disease Bruce faces. While this is painful, it is a relief to finally have a clear diagnosis."
Earlier this week, Emma shared a tearful message as she thanked Bruce's fans for the "kind" wishes on his birthday on Sunday (19 March).
"I have started the morning by crying as you can see by my swollen eyes and snotty nose," Emma said in a video posted to Instagram Stories.
"I just think it's important that you see all sides of this."
She continued: "I always get this message where people always tell me, 'Oh you're so strong. I don't know how you do it.' I'm not given a choice. I wish I was but I'm also raising two kids in this.
"Sometimes in our lives, we have to put our big girl panties on and get to it. And that's what I'm doing," she said. "But I do have times of sadness, every day, grief every day, and I'm really feeling it today on his birthday."