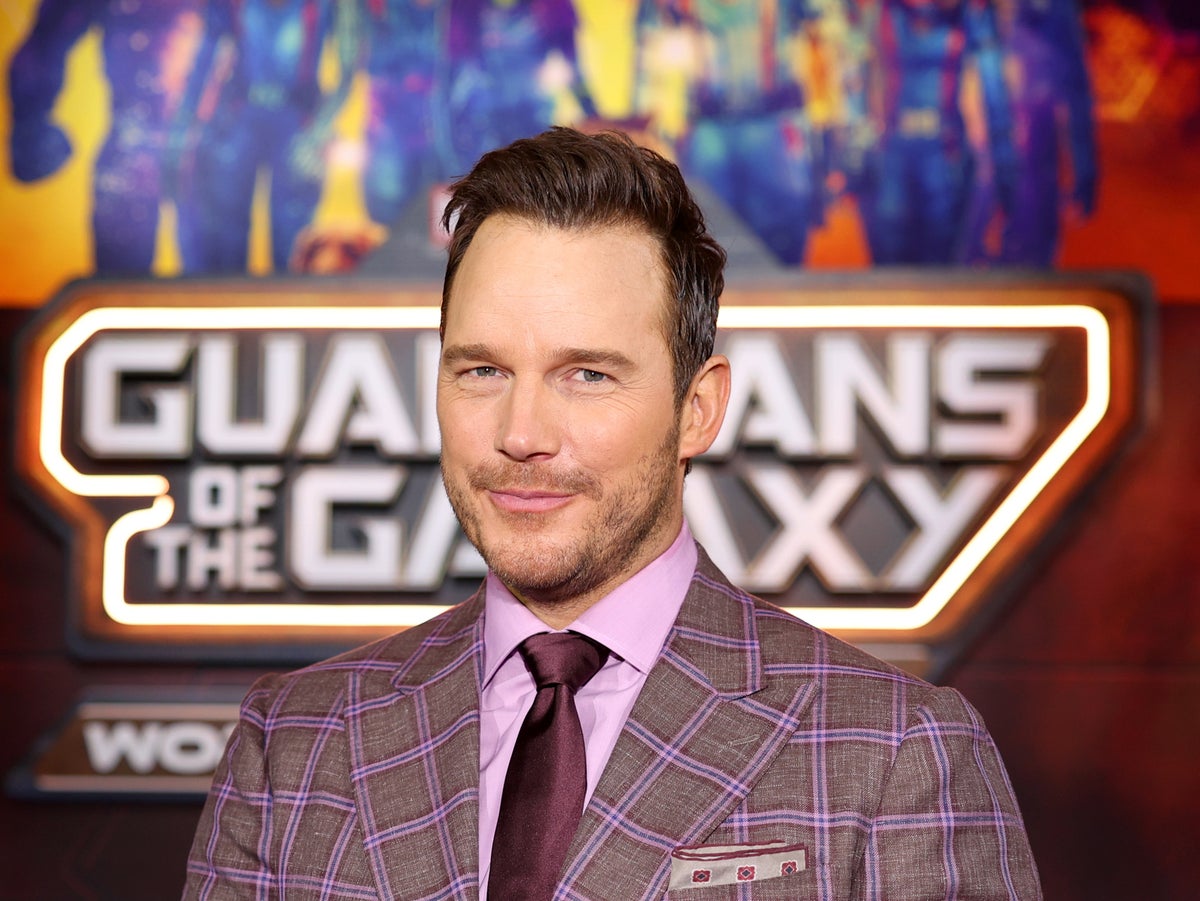 This little piggy went to market. This little piggy stayed home. This little piggy had a Hollywood career… and this little piggy went viral. I don't know whether Chris Pratt has ever re-written the words to the old nursery rhyme while cooing it to his young children – but after the past few days, he must surely be considering it. After all, this should have been a banner week for the actor. He's currently fronting Disney's latest soon-to-be-chart-topping blockbuster, Guardians of the Galaxy, Vol 3, a film our critic thought was the best Marvel movie in years. The Super Mario Bros Movie, a children's animation in which he played the lead, just passed $1bn at the box office, and won't stop breaking records. And yet Pratt has gone viral for the least predictable of reasons: sharing (and repeatedly memeing) a foul-looking photograph of his crusty toenail.
Now, as internet scandals go, this is of course totally benign. (I'd have to defer to a medical professional whether the same can be said about his toe.) But, naturally, the Pratt haters have descended from the woodwork, latching onto this latest evidence of his incorrigible unlikability. As has been dissected before in The Independent, Pratt is a polarising figure among audiences. For some, the issue is simply his acting. For others, his political leanings. (Pratt, an ardent Christian and military advocate, is often described as right-wing, although he has stated he does not fall on "either side" of the political spectrum). You may baulk at the sight of Pratt wearing a "Don't Tread on Me" T-shirt. You may recoil at his somewhat unnerving ode to the beauty of hunting (in 2015, the actor spoke about his "30 or 40-gun arsenal", and listed the animals he has killed, including elk, caribou, deer and moose). But there's something fundamentally important about having people like Pratt in the industry. In fact, Hollywood really needs more of them.
The film industry as we know it is hardly the most politically diverse sphere of public life. The "liberal luvvie" stereotype is alive and well: look down the roster of Pratt's Marvel leading men peer group, and you will find a uniform set of left-leaning Democrats, from Chris Evans to Mark Ruffalo to Paul Rudd. Indeed, in Hollywood, openly right-wing – or even, as in Pratt's case, just non-leftie – celebrities are something of a rarity. Many of those celebs who are renowned for their right-wing beliefs are outwardly bigoted or otherwise politically radicalised through some kind of cancel-related transgression. But those others, people like Pratt who merely don't subscribe to Hollywood's endemic liberalism, are a vital part of our culture.
A healthy creative ecosystem requires a syncretic approach. If, say, Clint Eastwood, had been hounded out of the industry for his Republicanism, we would all be poorer for it. Just because you may not agree with the politics of John Milius or John Ford, or – to use a more recent example – Bone Tomahawk's S Craig Zahler, does not make their films any less worthy of engagement. Throughout the 1990s, The Simpsons established itself as one of television's crowning achievements, a pop-cultural behemoth built upon some of the most inventive and resonant social satire of recent decades. Look at the creative team, however, and you would have found writers from across the political spectrum, from genius libertarian crank John Schwartzwelder to Matt Groening, dubbed "PC Matt" by the other writers due to his staunch insistence on political correctness. Obviously, actors such as Pratt aren't able to imprint quite as much of their own belief system onto their work as behind-camera creatives, but they still offer a much-needed alternative viewpoint in what is all too often a political monoculture.
There are probably ways Pratt could massage his image, of course – picking better projects chief among them. Given that Pratt is such a divisive personality, it'd be intriguing to see him shed the affable everyman veneer and embrace his inner stinker, in much the way Ryan Reynolds, a similarly maligned superhero suit-stuffer (in Green Lantern), did in Adventureland. If we think back to Pratt's breakthrough role, as the simple-minded Andy Dwyer in NBC's Parks and Recreation, it's interesting to note the layers that are missing from Pratt's later work. As Andy, he was loveable, yes, but also capable of callousness, of hurting people through his obliviousness or general buffoonery. Pratt's more recent roles – including Marvel's Starlord and Jurassic World's Owen Grady – have had these edges sanded off, bevelled down to bland relatability.
But it still doesn't feel right to write Pratt off as an actor. Watch Guardians Vol 3 and it's hard to deny that Pratt still has something there: looks; levity; a streak of charm. Since when has Hollywood asked for more than that? It's fine if you don't rate him as an actor, but it's hard to shake the feeling that much of the anti-Pratt backlash (the Prattlash?) stems from a nebulous political grudge. Like his own crusty toenail, Pratt is always going to be off-putting to some. But – like a toenail – he's also here for a reason.