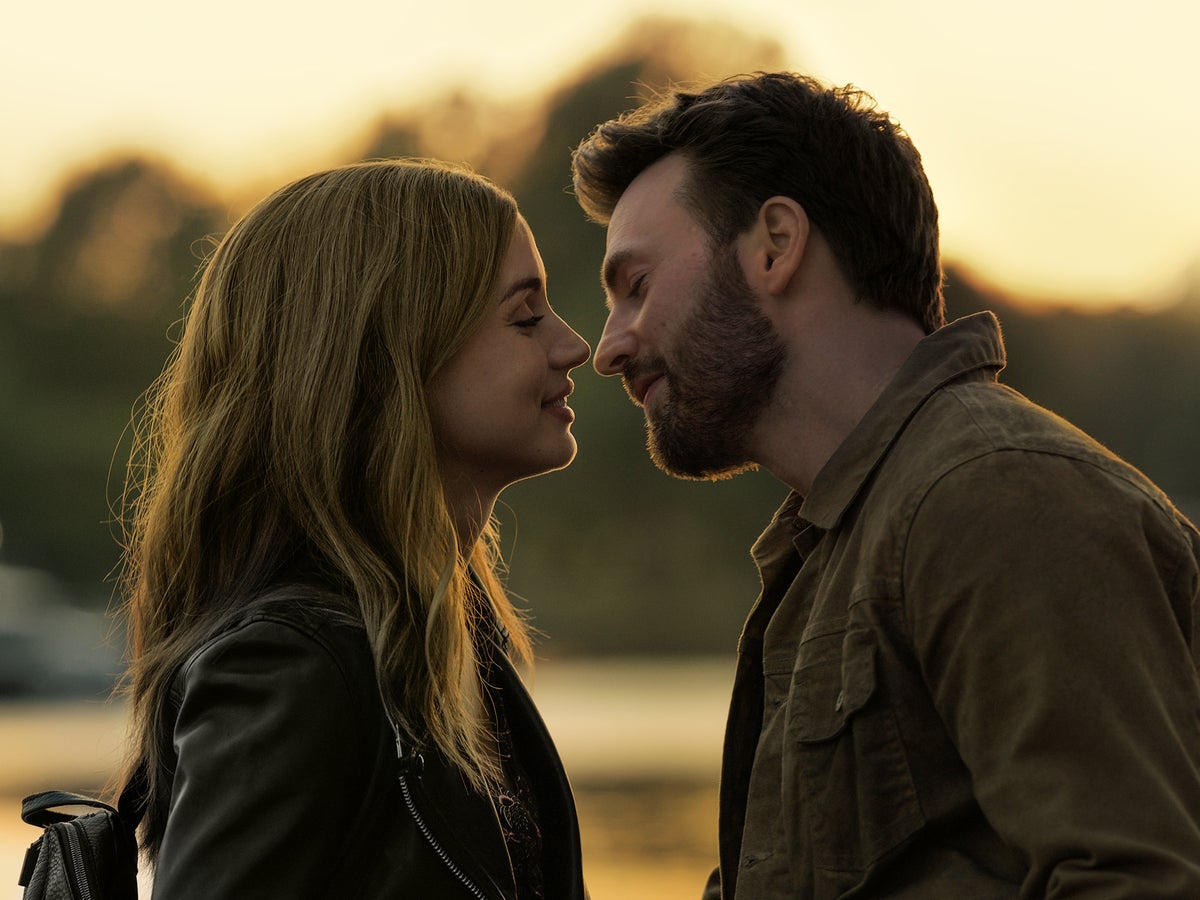 There is a lesson Hollywood can learn from Apple TV+'s action romcom Ghosted: if you want to tell a story about a schlub who falls for a spy, don't cast Captain America as the ordinary one. It's just asking too much of your audience. You can't present us with Chris Evans as a guy named Cole Riggan (surely churned out by the "big, tough manly man" name generator) and then argue he's the polar opposite to Ana de Armas' ass-kicking, CIA operative Sadie. When Evans falls, he doesn't flail his limbs about like us mere mortals. When he has to pose as a legendary agent and break bread with the enemy (Adrien Brody's Leveque), there's a smirk on his face that reads as a little too confident, a little too in control. You don't get the sense this guy even sweats.
Evans spent so many years flexing his muscles and his charisma in the Marvel Cinematic Universe, and was so at home in the role of a chivalric superhero, that it's almost as if he can't help but slide back into that persona whenever the action kicks in. It's wholly at odds with the sort of film that director Dexter Fletcher is trying to make – which is not to say that Evans is necessarily the source of the film's faults. Cole is so sparsely characterised that all he can really do is state his character traits out loud. "I'm a farmer!" "I don't like wearing suits!" There's nothing believable about him.
Cole, supposedly, is a guy who's never left the country (it's weird how this film treats a lack of international travel as a dating red flag), and who's habitually too needy and too smothering in his relationships. At a market stall he meets Sadie (De Armas back in No Time to Die and The Gray Man mode, except this time she has a bad wig), whose job necessitates that she discards all long-term commitments and emotional investments. The two of them argue about how often you should water houseplants, though they're really arguing about how much relationships can thrive without constant attention.
They have a single date and Cole is shocked when his subsequent texts go unanswered (hence the film's title). He hops on a plane to London to try and track Sadie down, only to get embroiled in her espionage work. And everywhere they go and whoever they meet, it is always remarked upon that Cole and Sadie have simmering sexual chemistry. "You two need to get a room" is said at least five or six times. After a point, it starts to feel like Ghosted is trying to brainwash its audience. There is no chemistry, sexual or otherwise. Evans and De Armas have made for a charismatic pair during Ghosted's press tour, but their film doesn't seem to understand that an "opposites attract" storyline requires passionate disagreement – and not the mildly irritated, "I'd like to speak to your manager" energy that's drawn out of both actors.
Everything else about Ghosted feels like filler: the gratuitous amount of celebrities called upon for cameos, Brody's far-too-committed but elegantly dressed villain, and a trio of action scenes soundtracked to arbitrary pop hits. None of it makes a difference. Ghosted already fell at the first hurdle.
Dir: Dexter Fletcher. Starring: Chris Evans, Ana de Armas, Adrien Brody, Mike Moh, Tim Blake Nelson, Marwan Kenzari, Anna Deavere Smith. 12, 116 minutes.
'Ghosted' is streaming on Apple TV+