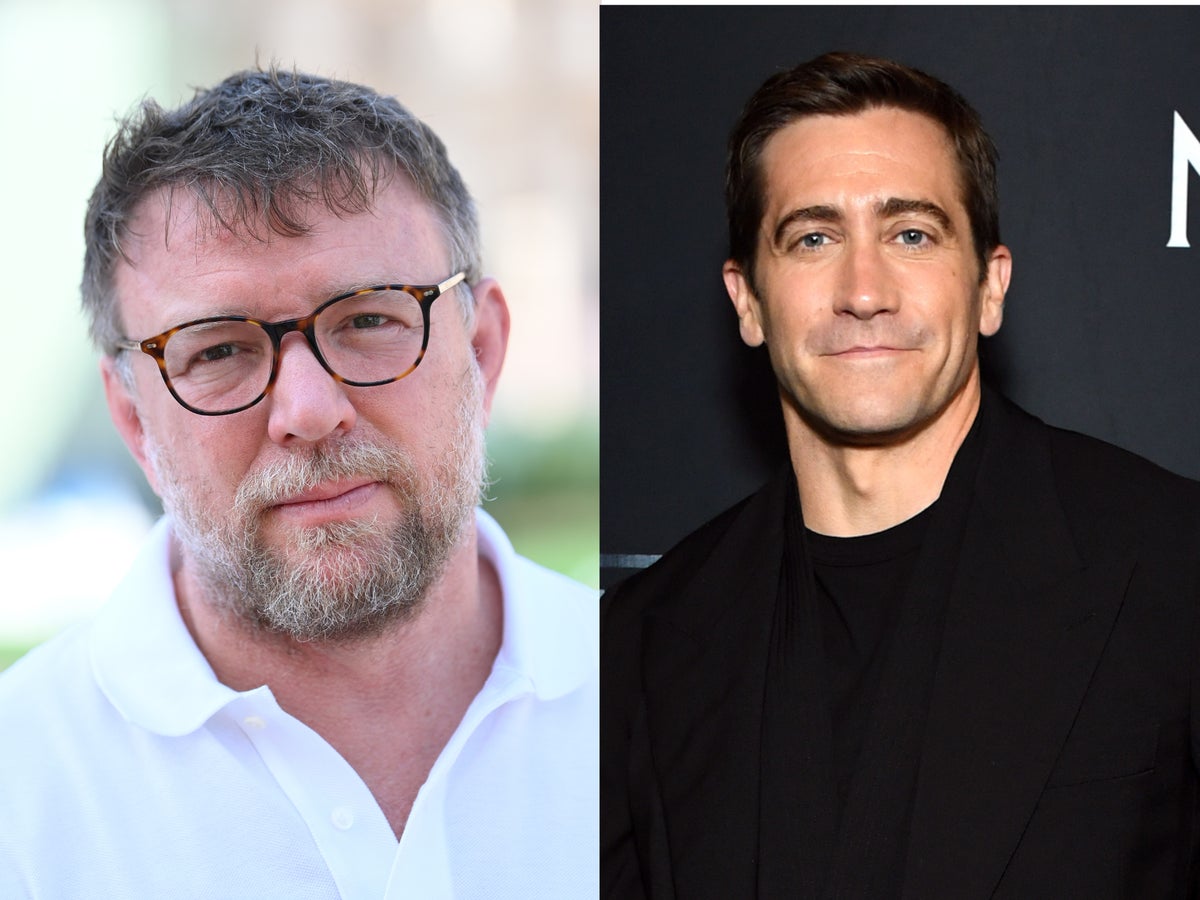 Guy Ritchie and Jake Gyllenhaal have discussed the use of prop guns on film sets after the fatal Rust shooting.
In October 2021, cinematographer Halyna Hutchins was killed and director Joel Souza was injured on the set of the film Rust when a live round was discharged from a prop gun that was being used by actor Alec Baldwin.
Ritchie and Gyllenhaal sat down with Newsweek to discuss their new film The Covenant, which sees Gyllenhaal playing the role of a US Army sergeant who returns to Afghanistan to try and extract the interpreter who saved his life.
The film involves a number of scenes where military personal and Taliban personnel get involved in shootouts.
Sharing insights about how prop weapons were used behind the scenes, Gyllenhaal said: "I generally feel like that's more of a question for the producers, just because those are the choices that that they make, but we used Airsoft weaponry on this.
"It allowed for a creative freedom, particularly as we were moving in the way guys shoot, so everything was safe."
Ritchie added: "That whole thing has changed now, the whole game has changed.
"We haven't used a real weapon since [the Rust shooting]. So there were no real weapons. It's the first shoot that we had, which I have to tell you, it's a tremendous relief for all of us."
Ritchie also admitted that he's "never liked real firearms".
"I had no idea why we carried on in the industry with real firearms," he said. "It was just one of those things that everyone did, and it's a tremendous relief, as I'm sure it is for Jake, as much as it is for me, that you don't have that sword hanging over us any longer."
Filming on Rust could resume this week in Montana, the production company said on Wednesday (19 April). Baldwin will continue his involvement as an actor and co-producer.
The Covenant is set to release on 21 April.