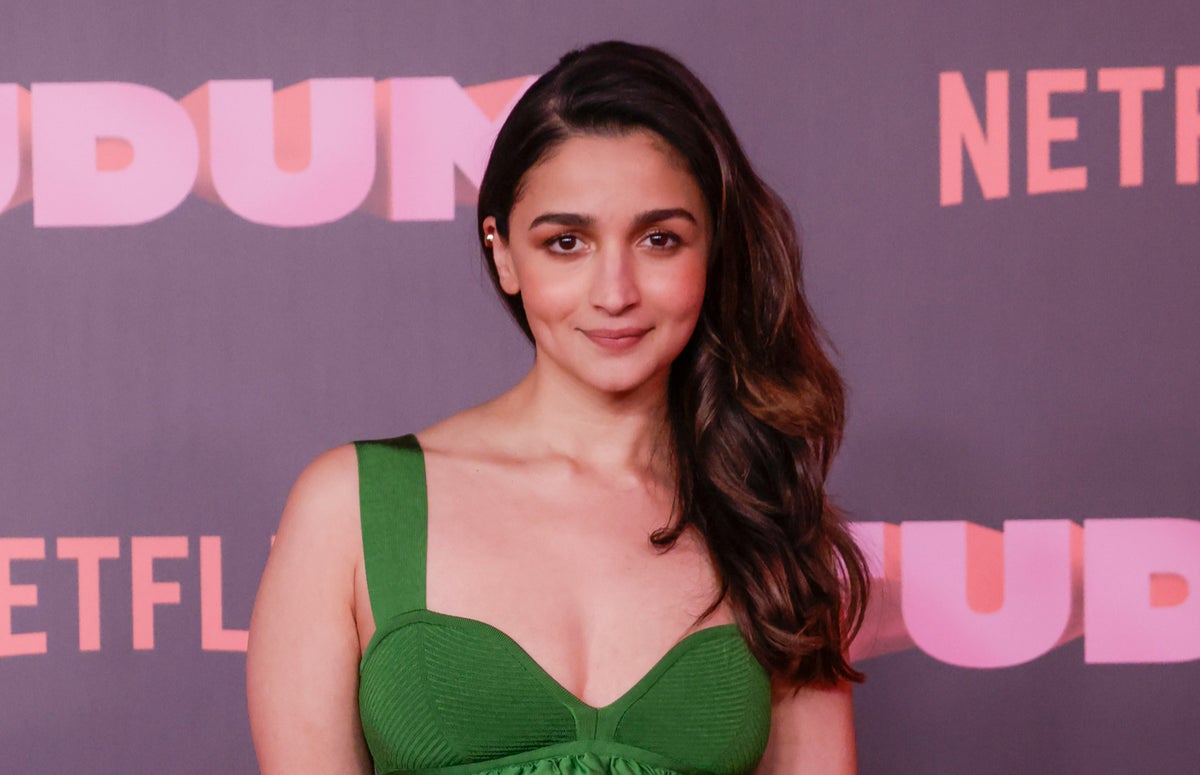 Alia Bhatt is set to make her Hollywood debut in Tom Harper's new film Heart of Stone.
The film has been adapted from a screenplay by Greg Rucka and Allison Schroeder. It follows the story of a woman named Rachel Stone, played by Gal Gadot, who goes off on a mission to protect a MacGuffin called "the Heart".
Rachel's job is to keep the object safe from falling into the enemy's hands.
In the film, which also stars Jamie Dornan, Bhatt plays the part of Keya Dhawan, who is a villain. Bhatt's character can be seen in the trailer stealing "the Heart" and challenging Rachel. "Now you answer to me," she says with a smile on her face.
In an interview with Hindustan Times, Bhatt opened up about what it's like to play a villain in the film, something she's never done before.
"I think there's a lot of purpose and dedication in being the bad guy because, to me, I'm not the bad guy," she said of her character.
"To me, I'm the right guy. Keya's passion, her requirement, need, or want for the Heart has a reason, it has a purpose. And she believes in that.
"For her, she's not the bad guy. So you need to fully commit to that moment as an actor. I think it's about displaying both her sides with clarity and focus," the Rocky Aur Rani Ki Prem Kahani star said.
In an interview with the Press Trust of India, Gadot spoke about her experience working with Bhatt.
"She's amazing, we hit it from the get go," the Wonder Woman star said. "I think we share so much in common. The fact that I'm from Israel and she's from India. We're both now making this film that is global and American.
"And we're both very dedicated and hard workers in what we do, but we also are very family oriented… It was like the smoothest getting into a relationship I've had," Gadot said.
Harper also called Bhatt "a formidable and intelligent talent with great charisma".
During an interview with the Associated Press, director Harper said: "We were so excited that Alia was going to join us. She's huge in the Indian film industry, but this is her first Hollywood production and full English language film. She's a formidable talent, has great intelligence, and expert attention to detail as well as that amazing film star charisma."
Bhatt's Hollywood film debut comes two weeks after her latest Bollywood film Rocky Aur Rani Ki Prem Kahani was released in theatres.
So far, the film starring Ranveer Singh has collected over $24m at the global box office.
Heart of Stone is set to release on Netflix on Friday (11 August).