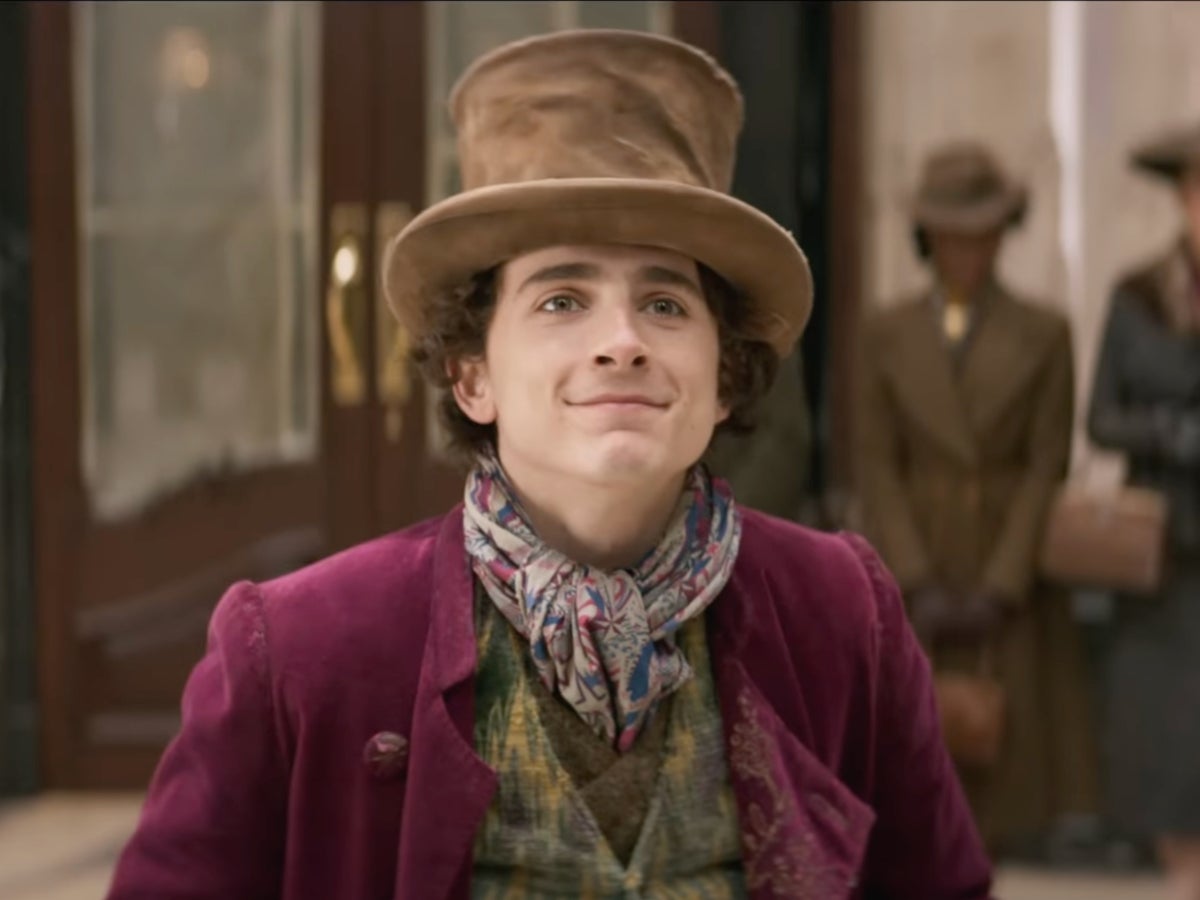 Wonka's director Paul King has revealed the reason why Timothée Chalamet didn't have to audition for his leading role in the film.
The forthcoming movie serves as a prequel to Roald Dahl's 1964 children's novel, Charlie and the Chocolate Factory, which follows competition winner Charlie Bucket on a tour of Willy Wonka's magical chocolate factory.
In the film, Chalamet plays the role of a young Willy Wonka.
In an interview with Rolling Stone, King revealed that he didn't need Chalamet to audition for Wonka's character.
"It was a straight offer because he's great and he was the only person in my mind who could do it," King said.
"But because he's Timothée Chalamet and his life is so absurd, his high school musical performances are on YouTube and have hundreds of thousands of views. So I knew from stanning for Timmy Chalamet that he could sing and dance really well."
King added: "I knew that was in his arsenal, but I didn't know how good he was. When I spoke to him he was quite keen. He'd done tap dancing in high school and he was like, 'I'd quite like to show people I can do that.'"
Chalamet also spoke to Vogue about his decision to take on the iconic children's character.
"To work on something that will have an uncynical young audience, that was just a big joy. That's why I was drawn to it," he said.
"In a time and climate of intense political rhetoric, when there's so much bad news all the time, this is hopefully going to be a piece of chocolate."
Wonka's first trailer was released this week.
Besides Chalamet, the film's cast includes Matt Lucas, Olivia Colman, Rowan Atkinson, Jim Carter (Downton Abbey), Sally Hawkins (The Shape of Water), Mathew Baynton (Gavin and Stacey) and Paterson Joseph (Peep Show).
The new trailer also teases Hugh Grant's Oompa Loompa for the first time.
Wonka has been portrayed in films multiple times. In 1971, he was played by Gene Wilder in Willy Wonka & the Chocolate Factory. Then in 2005, Johnny Depp's portrayal of the character in Charlie and the Chocolate Factory polarised critics and audiences. Both Wilder and Depp received Golden Globe nominations for their performances.
Wonka will be released in cinemas on 15 December.