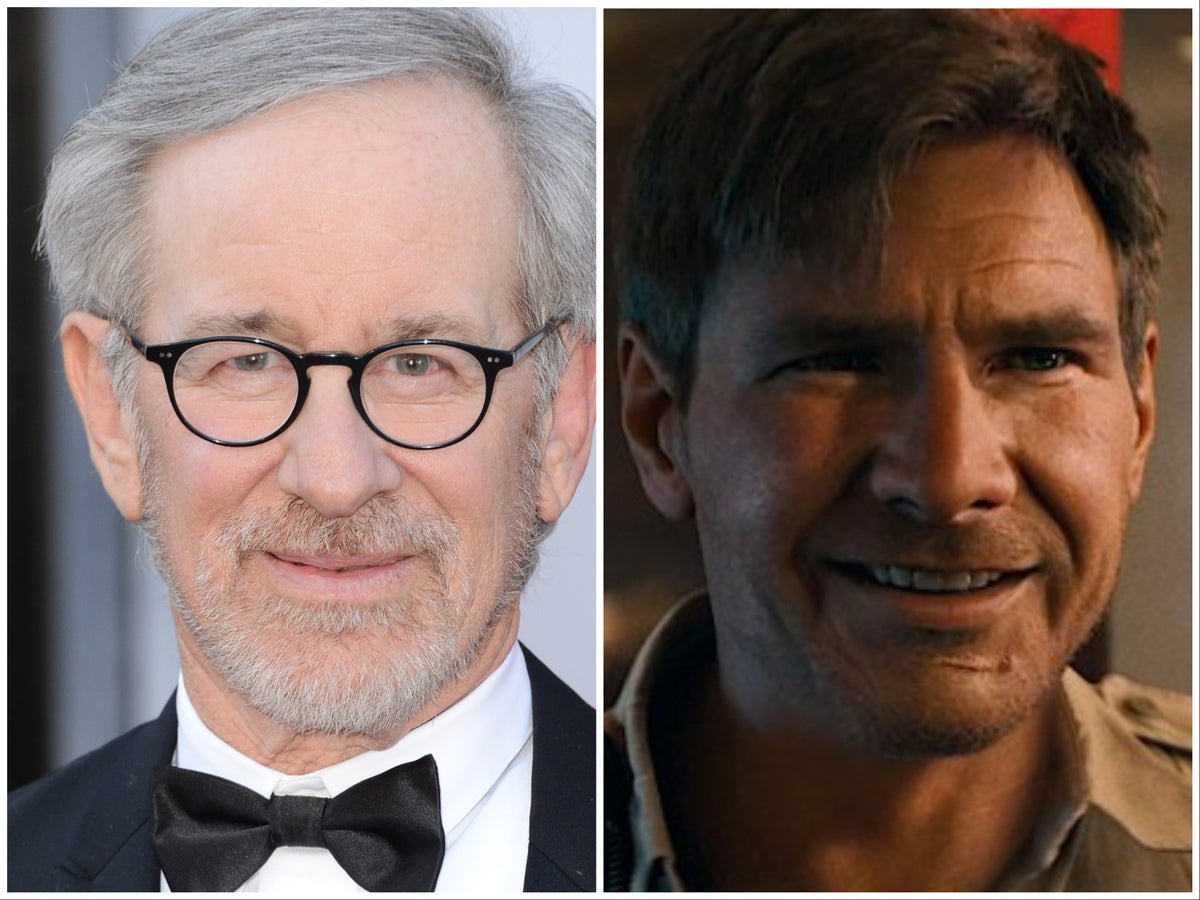 The new Indiana Jones film has been screened for Steven Spielberg.
Indiana Jones and the Dial of Destiny is the first Indy film not to be directed by Spielberg, who handed the reins over to James Mangold.
At the time, many long-time fans of the franchise questioned the decision to continue with the project.
But if anybody was still worried, Spielberg's verdict on the film might help assuage those fears.
Spielberg attended the Time 100 Summit on Wednesday (26 April), where he was asked what it felt like to view an Indiana Jones movie he didn't direct. He replied: "I just had that experience two nights ago."
The director, who executive produced the film, continued: "Bob Iger had a screening for a lot of the Disney executives, and I came to the screening along with the director James Mangold. Everybody loved the movie. It's really, really a good Indiana Jones film. I'm really proud of what Jim has done with it."
He said that "when the lights came up", he "turned to the group and said, 'Damn! I thought I was the only one who knew how to make one of these.'"
Harrison Ford returns as the character in the fifth film in the series alongside new additions Phoebe Waller-Bridge, Mads Mikkelsen and Antonio Banderas.
It's the first Indy film since 2008's Indiana Jones and the Kingdom of the Crystal Skull.
Spielberg's most recent film was The Fabelmans.
Earlier this year, he named the one movie he's made that he thinks is "pretty perfect".
Indiana Jones and the Dial of Destiny, which will premiere at Cannes Film Festival in May, will be released on 30 June.