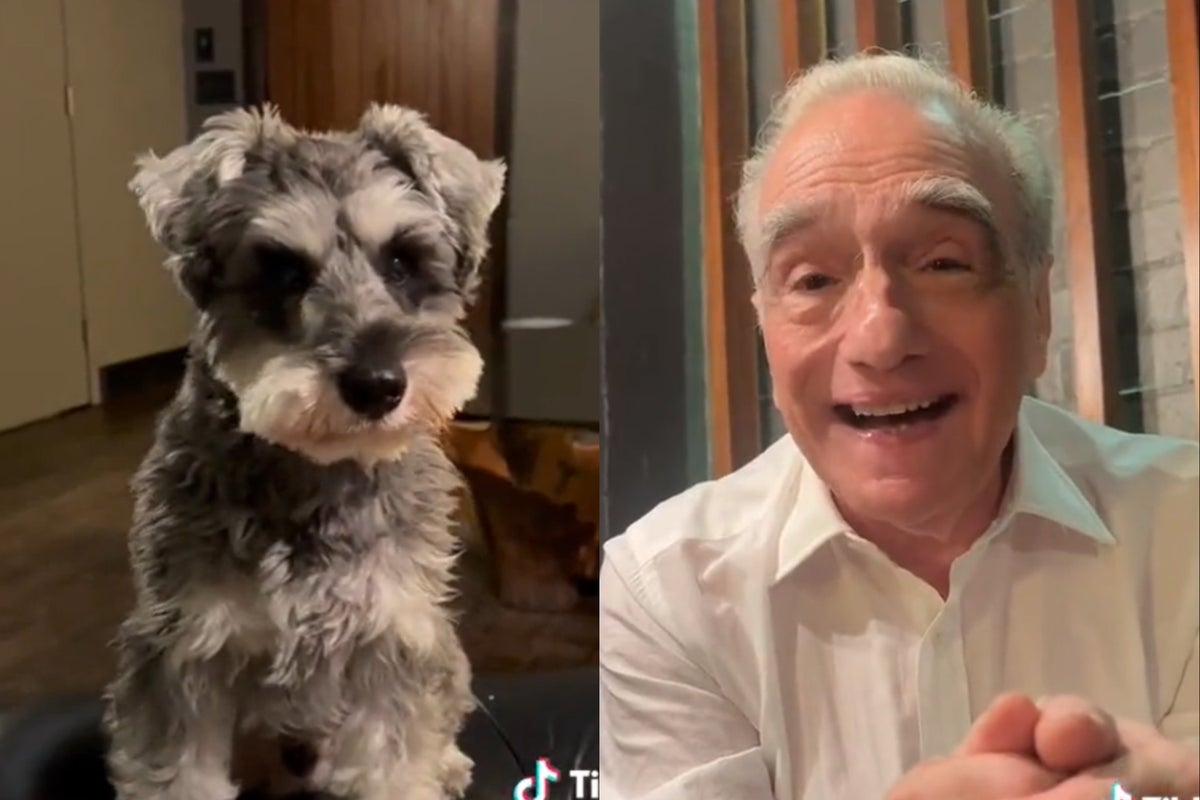 Martin Scorsese has filmed a TikTok video in which he decides on his new "muse" – a small schnauzer dog.
The filmmaker, who has enjoyed several long-running collaborations down the years with actors including Robert De Niro and Leonardo DiCaprio, recorded the light-hearted clip for his daughter Francesca's TikTok account.
It begins with Scorsese, 80, addressing the camera, saying: "I've been working a long time, making pictures, it turns out. Almost 50 years. I had one muse for many, many years, 10 pictures made with Robert De Niro. Another muse, Leonardo DiCaprio, was extraordinary, six films with him so far.
"Over the years I've worked with great actors, from Ellen Burstyn to Paul Newman, Michelle Pfeiffer to Margot Robbie. All these people. And I feel now I need a change. I need to find something I can take further, to another level."
At this point, the video cuts to reveal the dog sitting opposite him, staring ahead.
Scorsese then proceeds to "audition" the pooch, saying that he has "heard some extraordinary things" about the four-legged performer.
"Show me fear," he instructs. "Show me sadness. Show me love. Show me transcendence. I want you to give me a little more."
Ultimately, he tells the impassive dog: "You've got the role."
De Niro and DiCaprio both star alongside Lily Gladstone in the director's new film, Killers of the Flower Moon, which is released in UK cinemas on 20 October.
The film focuses on a series of murders that took place around the Osage Native American tribe of Osage County, Oklahoma, in the 1920s.
In a five-star review in The Independent, Clarisse Loughrey wrote: "Martin Scorsese's Killers of the Flower Moon is as much a companion to Goodfellas as The Departed was – albeit dealing with a type of gangsterism that America has long refused to confront, of an organised effort to steal from and butcher its indigenous people for monetary profit."
"Killers of the Flower Moon, despite the weighty presence of DiCaprio and De Niro, is ultimately framed around the perspective of the Osage Nation, who worked extensively on the production as consultants, craftsmen and actors (Gladstone herself, to clarify, is not Osage but of Blackfeet and Nimiipuu heritage). […] In this quietly apocalyptic retelling of history, white America's destruction will not end at its own borders – eventually, it will consume itself, too."
Killers of the Flower Moon is in cinemas from 20 October, with a release on Apple TV+ to follow.