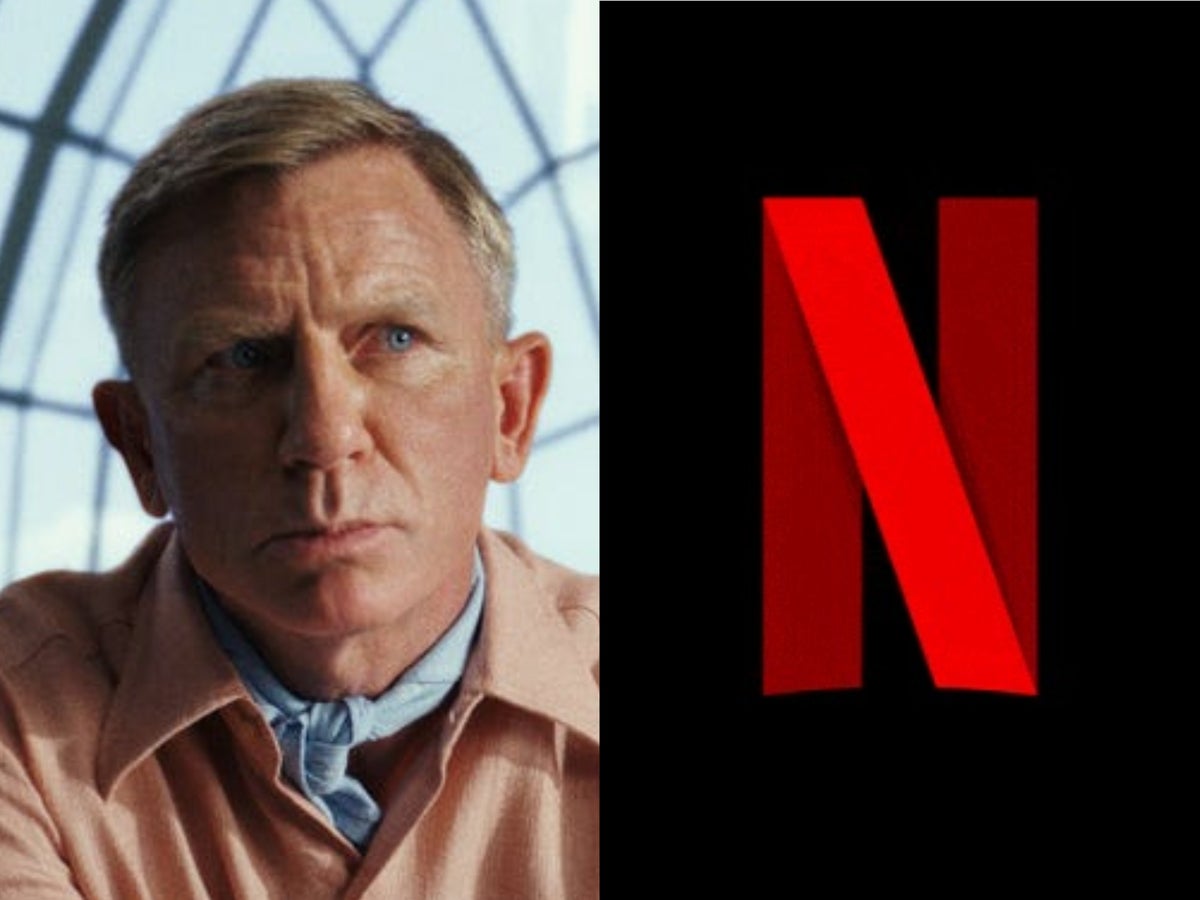 This year, for Christmas, Netflix is giving subscribers a wealth of new releases.
These include films you would have had a chance to see in the cinema in November – films like Glass Onion, which is Rian Johnson's sequel to Knives Out.
There are also new Guillermo del Toro (Pinocchio), Alejandro González Iñárritu (BARDO) and Noah Baumbach (White Noise) films being added from the beginning of the month, right through to New Year's Eve,
TV wise, there will be a new series of Emily in Paris to tear through while slumped on the sofa post-Christmas dinner, as well as a prequel spin-off to The Witcher and a spy series called Treason.
Fun for all the family, then. Find every movie and TV show coming to Netflix in December 2022 below.
And a rundown of everything being removed from the service from now until the end of the year here.
NB: The Independent compiled this list with help from What's on Netflix.
ORIGINAL
Movie
1 December
Troll
2 December
Lady Chatterley's Lover
Scrooge: A Christmas Carol
6 December
Delivery by Christmas
7 December
Burning Patience
The Marriage App
9 December
Guillermo del Toro's Pinocchio
15 December
The Big 4
Who Killed Santa? A Murderville Murder Mystery
16 December
BARDO, False Chronicle of a Handful of Truths
23 December
Glass Onion: A Knives Out Mystery
30 December
They Cloned Tyrone
White Noise
TV
2 December
Firefly Lane season two – part one
Hot Skull season one
My Unorthodox Life season two
7 December
I Hate Christmas season one
Smiley season one
The Most Beautiful Flower season one
Too Hot To Handle season four
9 December
CAT season one
Dream Home Makeover season four
14 December
Glitter season one
16 December
Cook at all Costs season one
Dance Monsters season one
Far From Home season one
How to Ruin Christmas season three
Paradise PD season four
The Recruit season one
A Storm for Christmas (limited series)
Summer Job season one
21 December
Emily in Paris season three
22 December
Alice in Borderland season two
25 December
Time Hustler season one
The Witcher: Blood Origin (limited series)
26 December
Treason (limited series)
30 December
The Glory season one
Documentary
1 December
The Masked Scammer
2 December
"Sr."
8 December
In Broad Daylight: The Narvarte Case
The Elephant Whisperers
13 December
Last Chance U: Basketball season two
14 December
Kangaroo Valley
Comedy
6 December
Sebastian Maniscalco: Is It Me?
27 December
Chelsea Handler: Revolution
Kids
5 December
Mighty Express: Mighty Trains Race season one
6 December
Boss Baby: Christmas Bonus season one
15 December
Sonic Prime season one
Anime
9 December
Dragon Age: Absolution season one
13 December
Gudetama: An Eggcellent Adventure season one
20 December
The Seven Deadly Sins: Grudge of Edinburgh part one
LICENCED
TV
1 December
Archer season 13
Movies
1 December
Angel Falls Christmas
A Christmas Miracle for Daisy
Christmas Time Is Here
A Kindhearted Christmas
The Raven
Shaun the Sheep: The Flight Before Christmas
Spilt Gravy on Rice
Stuart Little
2 December
Warriors of Future
17 December
Inkheart
20 December
Mothering Sunday
TV
2 December
Supermodel Me: Revolution season one
Kids
1 December
Barbie as the Princess and the Pauper
Blippi Wonders season two