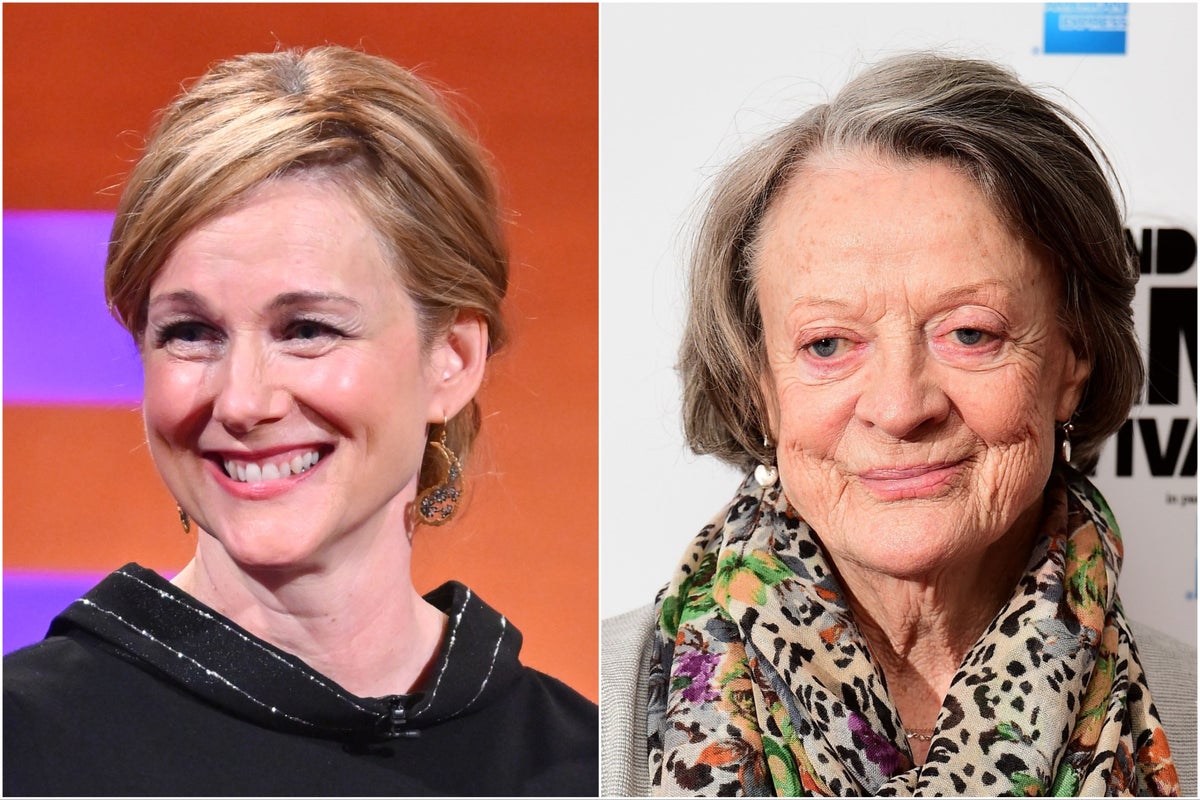 Ozark star Laura Linney appears in Thaddeus O'Sullivan's forthcoming Irish drama The Miracle Club alongside Dame Maggie Smith.
The film follows a group of working-class women in mid-century Dublin as they travel to the Catholic pilgrimage site at Lourdes, France.
Appearing on The Graham Norton Show on Friday (13 October), Linney, 59, revealed that working with Downton Abbey's Smith, 88, was a huge draw for the role.
"She [Dame Maggie] was a big reason for me to do the movie," she said.
"She is a titan and every second I had with her I adored. They say don't meet your heroes, but I was lucky because she is extraordinary. It was a real privilege and a total joy."
Asked how she was able to promote the film amid the ongoing Hollywood actors' strike, Linney explained: "Smaller production companies have been granted an interim agreement. We had hoped for good news today but there has been a big blow with talks breaking down. I hope it can resolve soon because it is heart-breaking for all of us."
Smith plays a woman named Lily who still grieves the loss of her son, Declan, who drowned aged 19, while Linney plays an Irish-American who has returned home to bury her mother.
Kathy Bates, Stephen Rea and Agnes O'Casey also star.
In her two-star review of the film for The Independent, Clarisse Loughrey writes: "It isn't brave enough to directly critique organised religion, and the way its patriarchal systems have added to these women's burdens, but it does offer a moving celebration of intimate, individual faith."
She adds: "Smith can steep a few cutting words with a universe of feeling but is given sparse material to work with. "
Dawn French also appeared on The Graham Norton show on Friday to promote her new book, The T*** Files. She told the host: "I suppose I'm trying to start up an anti-perfection league.
"We carry a lot of shame, humiliation and guilt about our mistakes, and I thought, 'These mistakes are where I have learnt the most and where the fun is'.
"So, if you can wrangle back some of that shame and shine a light on it, it dissipates. If you own your mistakes, it's very empowering."
The Miracle Club is in cinemas from 13 October