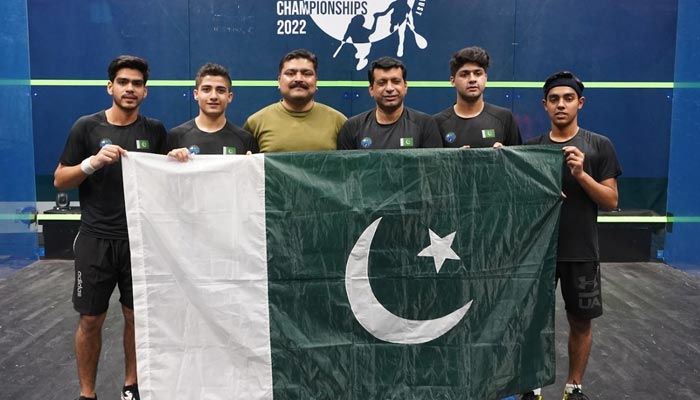 Pakistan wins against Guyana in first group match.
Muhammad Ashab Irfan provides Pakistan with early lead.
Pakistan will play two group matches on Thursday.
---
Pakistan started its campaign in the World Junior Team Squash championship with a comprehensive 3-0 win over Guyana in the first group match.
Pakistan is placed in group C in the 23-nation world junior team squash championship along with Netherlands, Guyana and Hong Kong.
Muhammad Ashab Irfan provided Pakistan with an early lead when he defeated Nicholas Verwey 11-1, 11-6 and 11-4. The lead was doubled when Hamza Khan overpowered Shomari Wiltshire 11-5, 11-5 and 11-5.
Noor Zaman defeated Samuel Ince-Carvalhal 11-2, 11-2 and 11-4 to help Pakistan complete a 3-0 win over Guyana.
Pakistan will play two group matches on Thursday. In the morning session — which starts at 10:00m, France time — it will face the Netherlands while Pakistan will play Hong Kong in the evening.
Sixteen teams from six groups will march into the knock-out stage of the team championship which will continue till August 21.