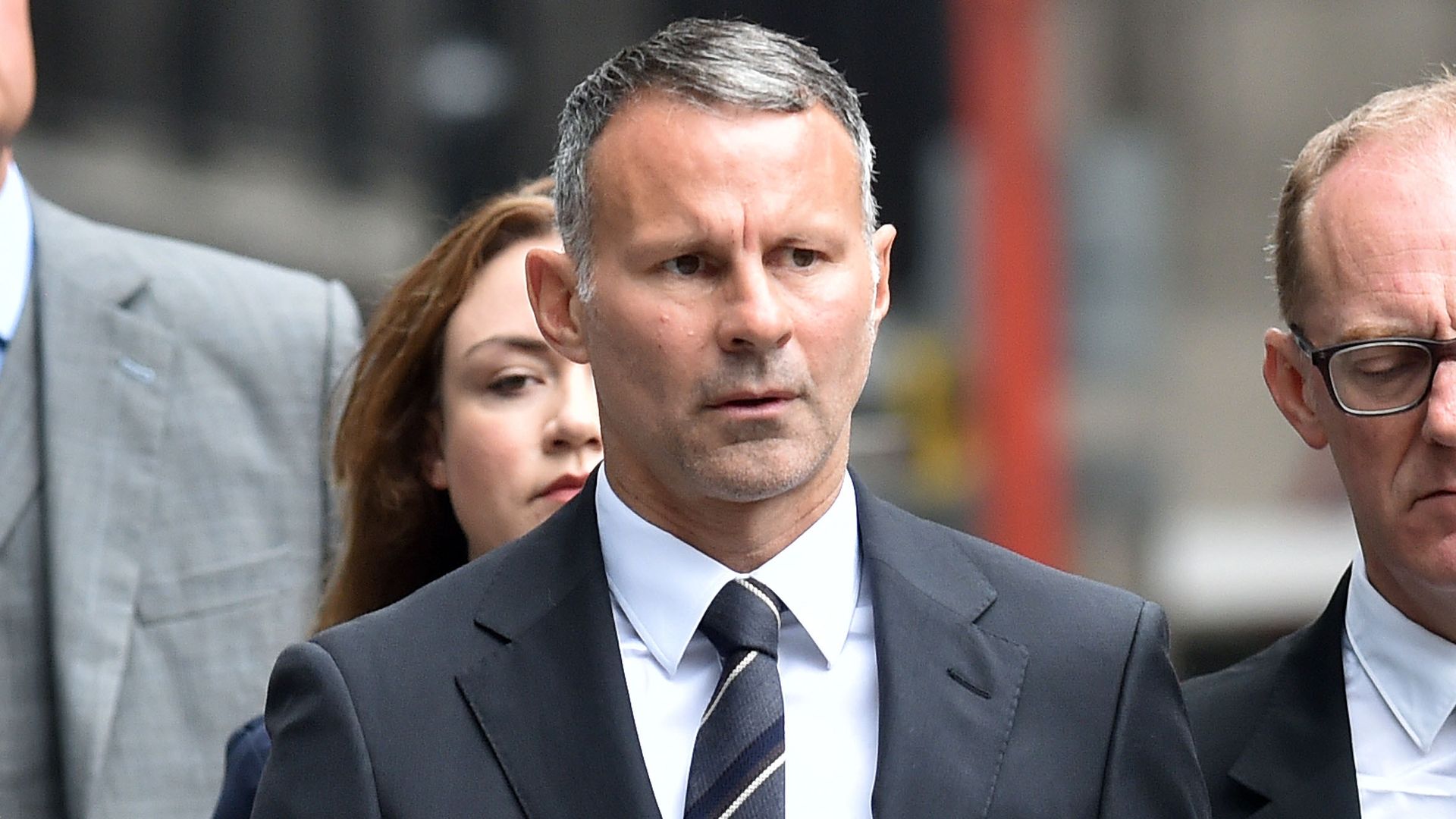 Karen Baird, the chairman of Salford City football club, is giving evidence.
She tells the court she had "spent a lot of time" working with Ryan Giggs, a co-owner of the club.
Ms Baird describes Giggs as "very much a gentleman" and "polite".
"I've never even seen him raise his voice," she tells the court.
Asked whether she had socialised with Giggs when he had been drinking, Ms Baird says he had "always been happy when I've seen him".
She says at a Christmas party Giggs was "dancing on a chair with Gary Neville".
Asked whether she had ever seen him lose temper, Ms Baird says: "No."
She adds that Giggs is a "genuinely nice guy".
There is a short break in the trial proceedings.