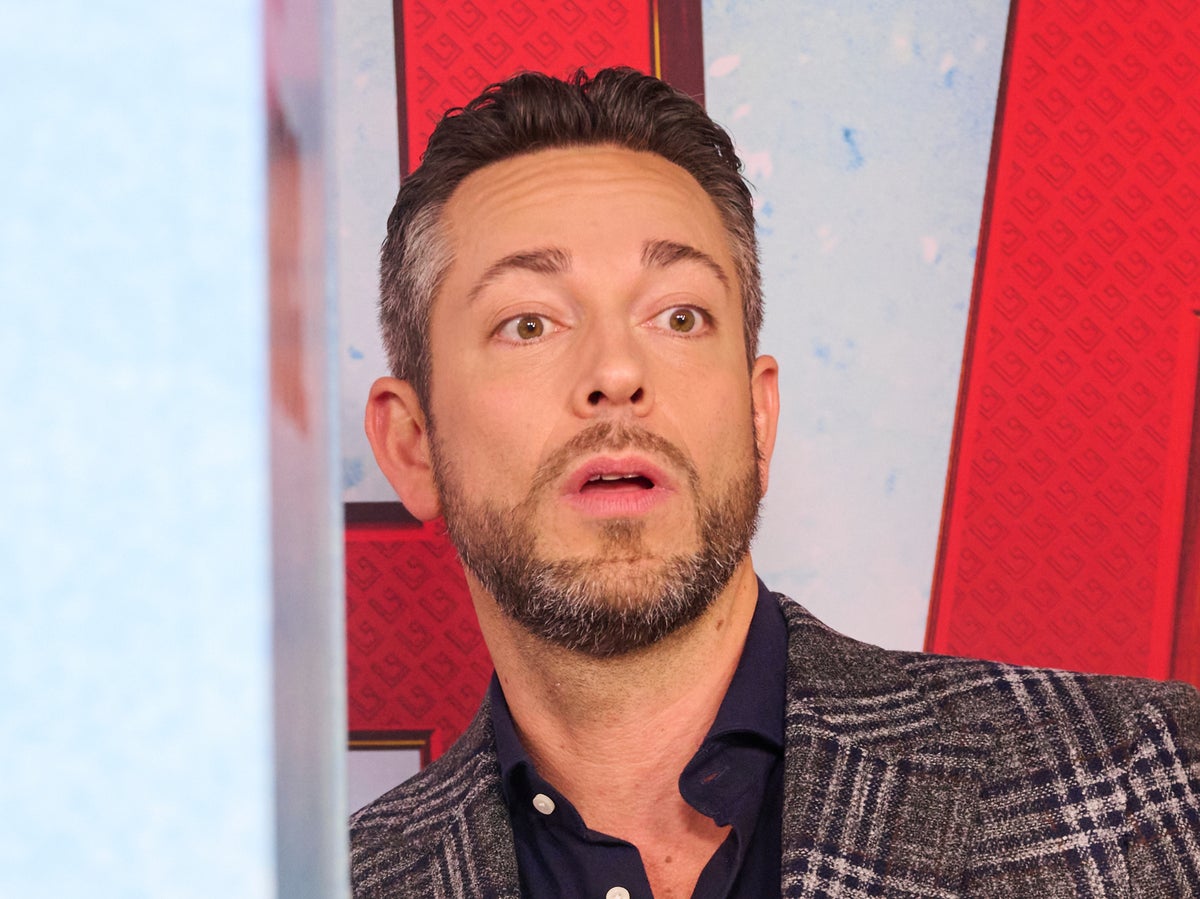 Shazam star Zachary Levi has clarified his apparent criticisms of the ongoing actors' strike.
The actor, 42, was filmed at Comic Con Manchester last month describing the rules of the strike as "so dumb".
The Screen Actors Guild-American Federation of Television and Radio Artists (SAG-AFTRA) began striking on 14 July over issues relating to streaming residuals and the implementation of artificial intelligence (AI).
Just weeks earlier, the Writers Guild of America (WGA) also began striking, with both unions still yet to reach an agreement with the studios.
Levi, who recently starred in the DC Comics sequel Shazam! Fury of the Gods, had faced criticism after ridiculing the rules of the strike, which prohibit actors from promoting new or forthcoming projects.
In a statement released on Friday (4 August), Levi clarified his remarks.
"It's come to my attention that an offhand remark I made in jest last weekend is being taken out of context," he said.
"So let me be very clear. I fully support my union, the WGA and the strike. I remain an outspoken critic of the exploitative system that us artists are subject to work in since I started my journey in this business 25 years ago."
In the Comic Con footage, Levi can be heard light-heartedly alluding to several projects he has been involved in, including the Disney animation Tangled and the TV series Chuck, without mentioning them by name.
"I'm not allowed to talk about… this is so dumb," Levi said. "I'm not allowed to talk about movies that I may be a superhero in. I'm not allowed to talk about TV shows that I may have been a nerd who worked at a Best Buy.
I'm not allowed to talk about any animated princess movies that I was fantastic in – as the best prince ever! I'm not allowed to talk about those things."
In his statement, Levi reiterated his support for the strike, but also stated that actors should make sure not to "forget" their "fans".
"We also cannot forget our fans during this strike," Levi continued. "Fans that spend their money and energy traveling far distances to talk with us about our work that means so much to them, we should be able to engage.
"Our business exists and succeeds because of the fans, and I think it's imperative we appreciate them for their support of our careers."