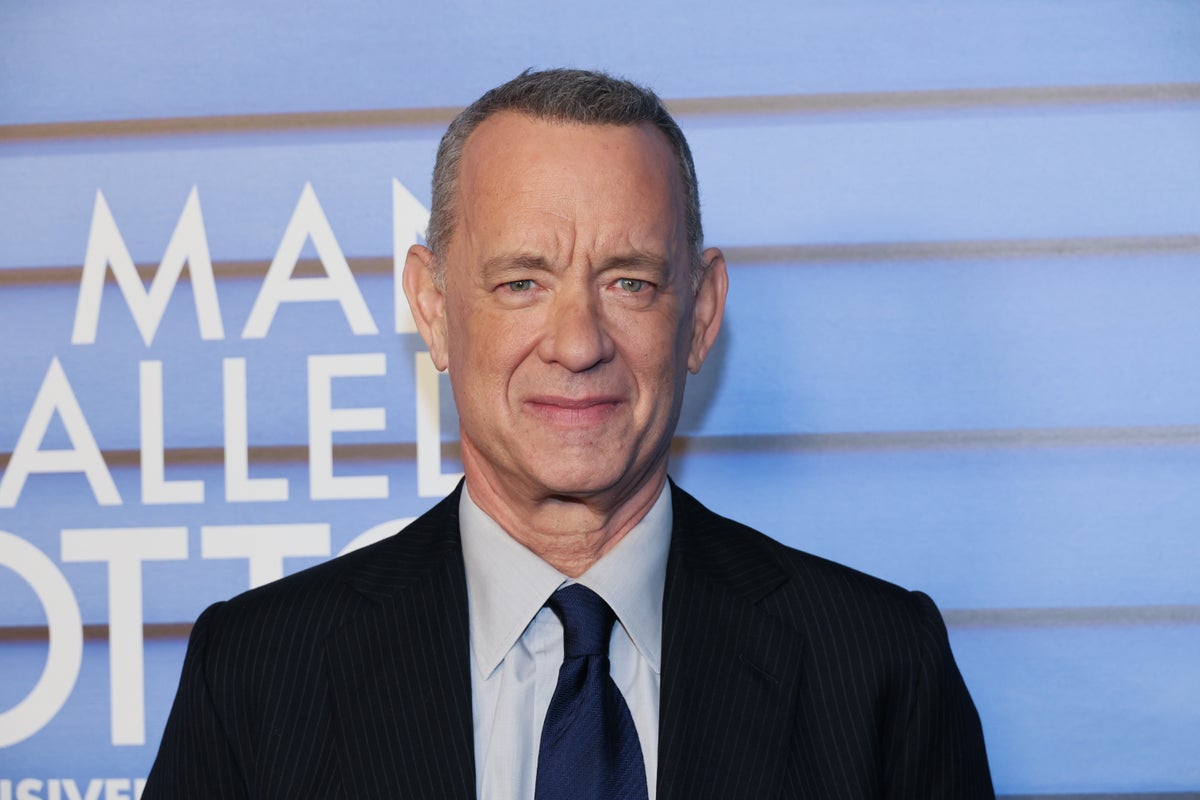 Tom Hanks has responded to critics who didn't like his debut novel The Making of Another Major Motion Picture Masterpiece.
The novel is an access-all-areas ticket to experience the peculiar magic of the "business of show".
According to the synopsis, the book is based on "a wildly ambitious story of the making of a colossal, star-studded, multimillion-dollar superhero action film, and the humble comic book that inspired it all."
Unfortunately, many critics weren't that impressed by the novel.
In The Sunday Times, David Sexton described the book as "Hanks mansplains movie-making", and said the "writing is clunky throughout".
The Observer's Tim Adams said the book "captures the humdrum of Hollywood but lacks his on-screen ability to breathe life into characters".
The New York Times' s Alexandra Jacobs wrote: "Whimsically chronicling the creation of a Marvel-style movie, The Making of Another Major Motion Picture Masterpiece sags under a deluge of detail."
In a new interview with BBC on Tuesday (8 May), Hanks addressed the critics, saying that their reaction is " not fair".
However, he is "unapologetic" and knows the book will ultimately "live and die based on its own ability to entertain and enlighten an audience".
Hanks also said that his "day job as a movie star" means he can "handle" any criticism.
"[I've become] stronger when it comes down to really being torn apart," he said.
In The Independent's review of the book, Emily Pennink wrote: "There is Hollywood glamour, back-room intrigue, serendipity and just enough industry acronyms to make the reader feel like they might just be a real movie insider now.
"This is a thoroughly likeable gem of a novel with hidden depths – rightly securing Hanks' place in the literary world."
In other news, Hanks has been named the principal speaker at Harvard University's commencement on 25 May.
Harvard President Lawrence Bacow called Hanks "a true master of his craft."
"In addition to his brilliance as an actor, Tom has demonstrated both an innate empathy and a deep understanding of the human condition," Bacow said in a statement. "He has contributed to our national culture and expanded our ability to appreciate stories and histories that have been previously unexamined."